Introducing our Luxury Candle Line - Scents of Pleasure
Our candle line was created with you in mind. Candles can help sooth or release tension and create a relaxating enviroment. Our candles are made with 100% Virgin Coconut Soy (our NEW Formula), and Parasoy (our dessert candles).
We currently have three Collections:
~ Classic Candle Line
~ Gent Scents
~ Dessert Candles
Our Classice and Gent Scents are made with Virgin Coconut Soy wax with is non-toxic and skin safe. They double as massage oil when melted. Just be sure to extinguish the flame before using as massage oil.
Check out our candle line today. You are guaranteed to find one you love!
From our Valued customers!
My family & myself was very please with Mekha for listening to our wants, being flexible to changes & the turn around time. She made our vision more than what we actually envisioned. Thank you!

Tricia S.
Her ROCK. His PEACE. Thank you for these perfect shirts Magi-Nation MEkha Make sure y'all hit her up, She's so dope and she does tumblers too! We love them and they smell so good.

Thai N.
Who is Magination Mekha?
Hello!
Thank you for stopping by MM Custom Designs. My name is Mekha, I am the Founder and Designer of Magination Mekha Custom Designs, LLC. I have been in business since 2016 and have a passion for creativity. I love taking a blank canvas and turning it into something beautiful! Some say I am a perfectionist, but I think it takes patience to perfect a design. If you have a vision, I will do my best to bring it to life!
Here at MM Custom Designs I believe everyone should be able to express themselves. So, I listen to my customers to create one of a kind custom personalized apparel, tumblers, accessories, gifts and more!
I also partner with local groups and sports teams providing team/spirit wear. If you want a little Bling, we do that too! Limitless possibilities to express yourself!
Thank you kindly,
Ms. Mekha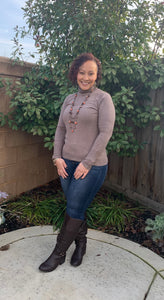 Choose Sezzle at Checkout